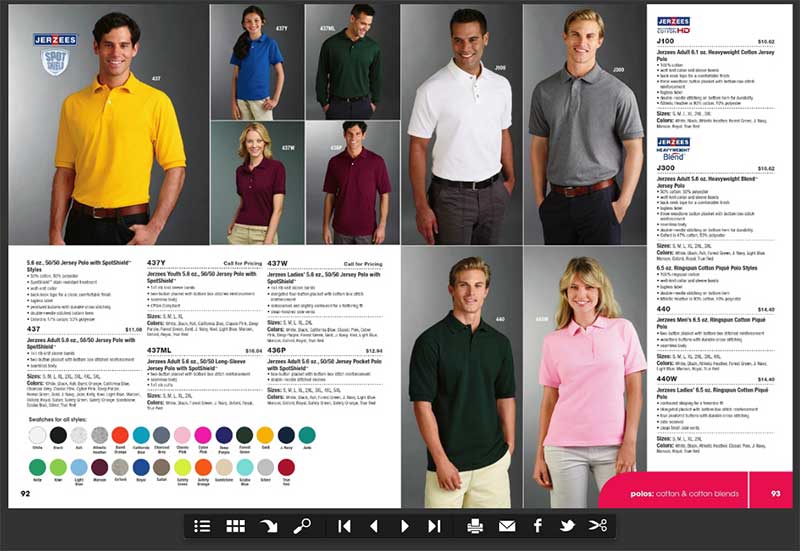 The easiest way to look at all of the available apparel styles in an online catalog! Example page above shows 'page turn' viewing, just like you are looking at our full product printed catalog. Searchable by style or product code, too. But be advised: this catalog shows MANUFACTURER SUGGESTED RETAIL PRICES (MSRP) — you will pay MUCH less than the prices shown in this online catalog!
---
Use this online quick cart option to see all available apparel products at our SINGLE PIECE PRICES. This site has no e-commerce functions, but it shows the single piece price to buy just one item of any style (i.e. before any quantity discounts are deducted and before shipping). You can even add products to a 'Request a Quote' function to make it easy to tell us what you need. Submit the quote request to us and we'll reply with quantity discount pricing asap!
---
See this page to find all of the available sizes and measurement specs for every apparel brand we carry. Also provides an option to download a PDF of that same chart.