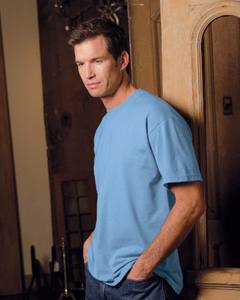 The ubiquitous 29M is the workhorse T-shirt of the Jerzees brand.
It's the look people formulate in their heads when they create a mental picture of a Jerzees T-shirt.
A true unisex style with a classic cut, it's great for athletic events, everyday workwear, or just hanging out.
An absolute ton of available colors, too.
This 50/50 cotton-poly blended tee is pre-shrunk jersey fabric, with a nice weight of 5.6 ounces — which means it's not too heavy, not too light.
Toss it on, head out the door, look cool…
BUY JERZEES 29M AT THE FACTORY STORE >
Jerzees Style #29M HEAVYWEIGHT BLEND Adult T-Shirt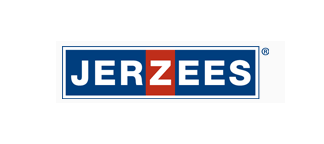 Fabric: 50% Cotton / 50% Polyester Pre-shrunk Jersey
Fabric Weight: 5.6 oz / 190 g
Style Description:
– Seamless body with set-in sleeves
– 1 x 1 seamless ribbed crew neck collar
– Two-needle coverstitched front neck
– Taped shoulder-to-shoulder
– Two-needle hemmed sleeves and bottom

BUY JERZEES 29M AT THE FACTORY STORE >
Available Colors:
AQUATIC BLUE, ASH, AZALEA, BLACK, BLACK HEATHER, BURNT ORANGE, CALIFORNIA BLUE, CARDINAL, CHARCOAL GREY, CHOCOLATE, CLASSIC PINK, COLUMBIA BLUE, CYBER PINK, DEEP PURPLE, FOREST GREEN, GOLD, ISLAND YELLOW, J NAVY, JADE, KELLY, KHAKI, KIWI, LIGHT BLUE, MAROON, MILITARY GREEN, NEON GREEN, NEON PINK, OXFORD, ROYAL, SAFETY GREEN, SAFETY ORANGE, SILVER, TENNESEE ORANGE, TEXAS ORANGE, TRUE RED, WHITE, YELLOW HAZE
Available Sizes:
S – M – L – XL – 2XL – 3XL – 4XL – 5XL
Size Specifications:
Width (in inches):
S M L XL 2XL 3XL 4XL 5XL
18 20 22 24 26 28 30 32
Length (in inches):
S M L XL 2XL 3XL 4XL 5XL
28 29 30 31 32 33 34 35

BUY JERZEES 29M AT THE FACTORY STORE >

Related Posts via Categories