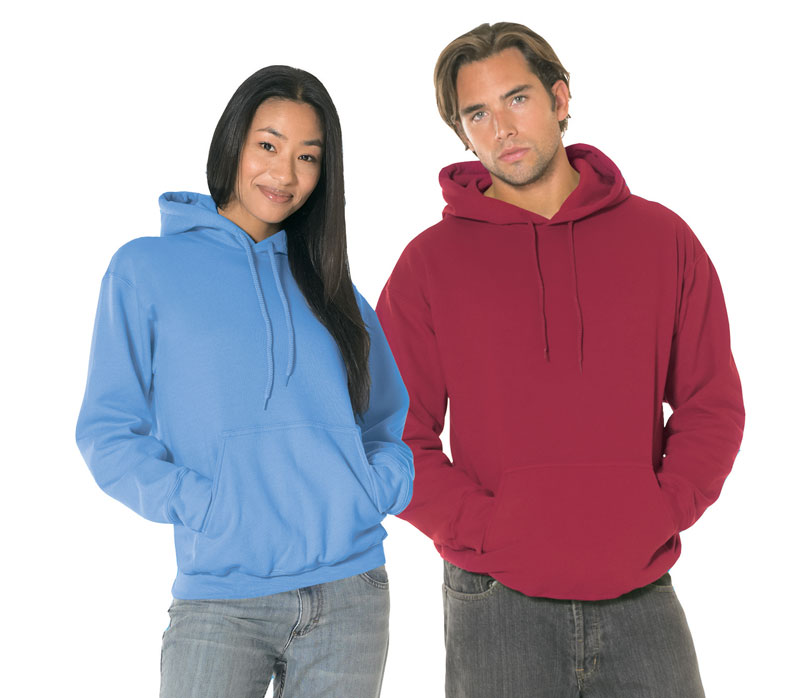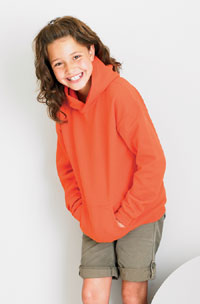 Gildan Sweatshirts are awesome: well constructed, high-quality fabrics, great colors.
Of course, it's a given that you will stay toasty warm on a chilly day wearing any of the various weights of Gildan's hoodies, crewnecks or zip-up sweatshirts.
Plus they look great and stay that way for a long time, too; wash after wash.
But if you wear them to run, work out, or play any type of game or sport, that's when the strength of construction really shows through! Bottom line, Gildan makes workhorse sweatshirts at a great price.
Gildan Crewnecks, Gildan Hoodies, and Gildan Zip-Up Sweatshirts come in 8 oz and 9.3 oz weights in 50/50 cotton-poly Heavy Blend, and in 9.5 oz in an UltraCotton 80/20 blend.
Plus there are a ton of available sweatshirt colors from Gildan: ANTIQUE SAPPHIRE, ANTIQUE CHERRY RED, ASH, BLACK, CARDINAL RED, CAROLINA BLUE, CHARCOAL, CHERRY RED, DARK CHOCOLATE, DARK HEATHER, FOREST GREEN, GOLD, HELICONIA, HONEY, INDIGO BLUE, IRISH GREEN, KIWI, LIGHT BLUE, LIGHT PINK, MAROON, MILITARY GREEN, NAVY, ORANGE, PAPRIKA, PURPLE, RED, ROYAL, SAND, SERENE GREEN, SPORT GREY, VIOLET, WHITE, YELLOW HAZE
And of course, sizes for adults range from SMALL – 5XL, and SMALL – XL kids.
SHOP ALL GILDAN SWEATSHIRTS NOW:
GILDAN CREWNECK SWEATSHIRTS | GILDAN HOODIES | GILDAN ZIPPER FLEECE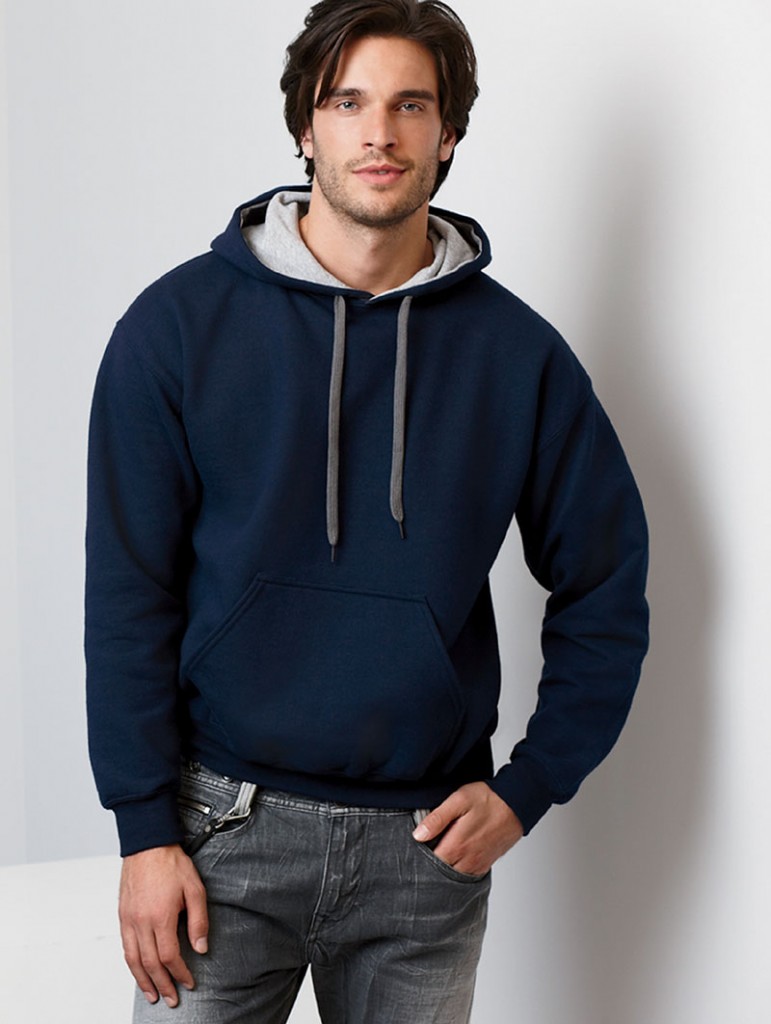 SHOP ALL GILDAN SWEATSHIRTS NOW:
GILDAN CREWNECK SWEATSHIRTS | GILDAN HOODIES | GILDAN ZIPPER FLEECE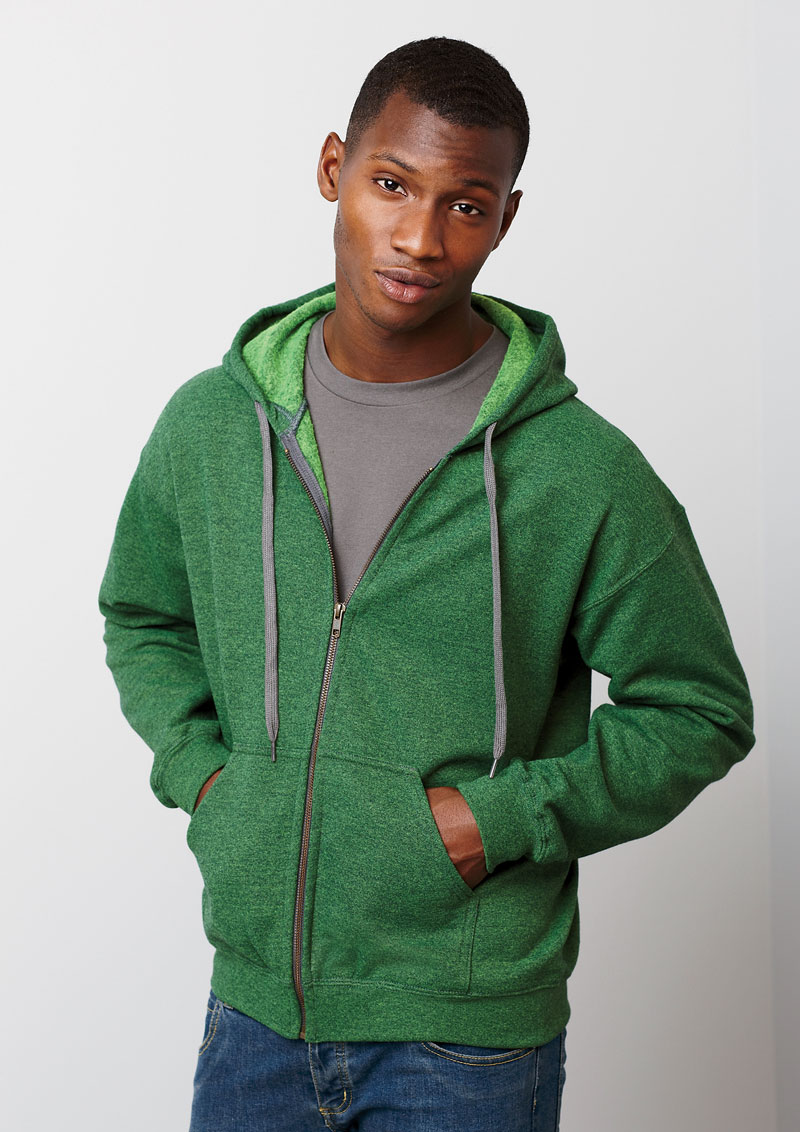 SHOP ALL GILDAN SWEATSHIRTS NOW:
GILDAN CREWNECK SWEATSHIRTS | GILDAN HOODIES | GILDAN ZIPPER FLEECE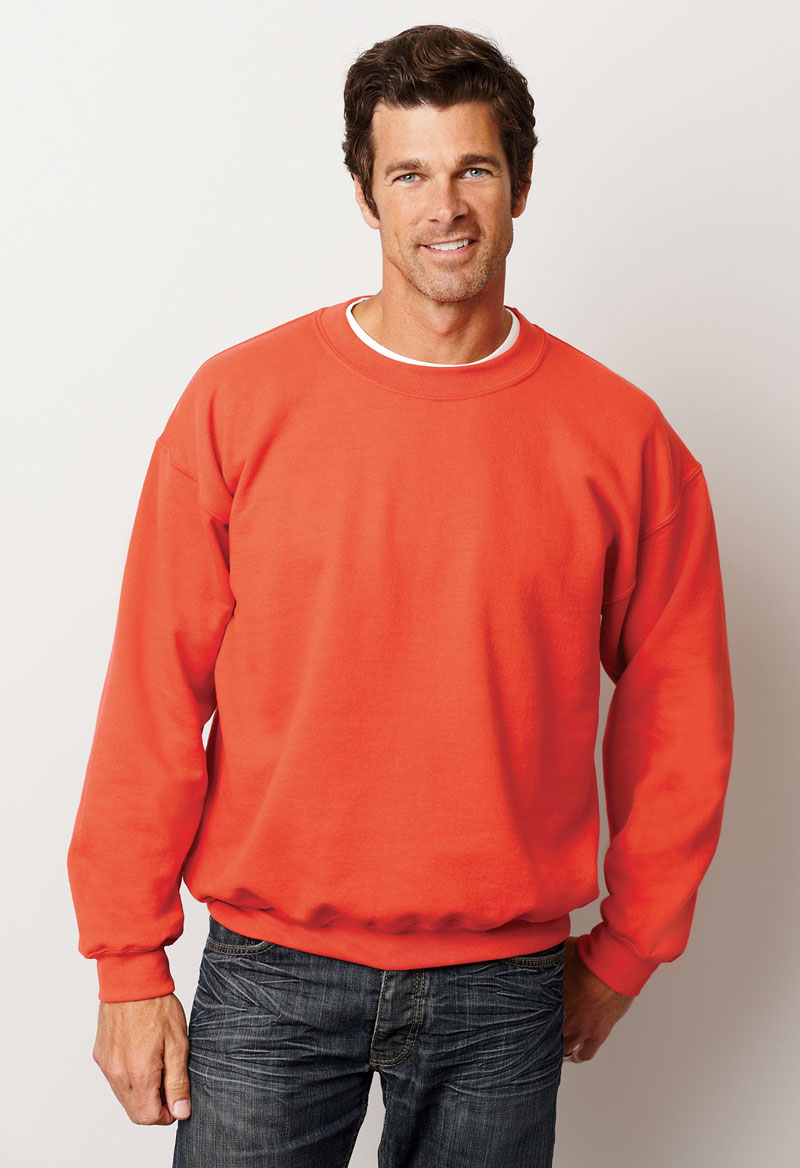 SHOP ALL GILDAN SWEATSHIRTS NOW:
GILDAN CREWNECK SWEATSHIRTS | GILDAN HOODIES | GILDAN ZIPPER FLEECE
Related Posts via Categories